Member Testimonials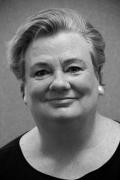 As a premier sponsor of the Catholic Business Network-DC, I have made valuable relationships and connections with fellow business leaders.  CBN-DC has fostered a spirit of collaboration and support among the members who are passionate about supporting the mission: providing top-notch Catholic education to the underserved in DC.  CBN-DC builds businesses and communities!

CBN-D.C. works to accomplish two core missions: promoting business among the Catholic community and Catholic faith and values in the marketplace; and providing opportunities for members to give back to the community by supporting Catholic education in Washington D.C.
The Catholic Business Network of D.C. activates a wide range of community members on behalf of Archbishop Carroll High School and the other Catholic schools of the District.  The scholarships raised by the CBN have helped deserving students receive a Catholic education, and we have found professional services through CBN members that have improved our school's operations.  The fellowship of the CBN is truly a blessing to our school.